Goodbye sore legs and blisters!
Written by guest blogger Klaus Bach Christensen – Runner from "Run for Aarhus"
Do you suffer from blisters, and sore calves and lower leg muscles after long runs? Then LiiteGuard's SHIN-TECH running sock may be the running sock you have been looking for.
Personally, I was a little sceptical when I was told that I would experience a significantly improved running experience when wearing this particular running sock. However, all it took to overcome this, was a single training run for 42.2 km (26.2 miles) that turned my scepticism into real excitement.
I do not normally wear compression socks – not even when doing quality runs where my legs are often strained to the maximum. This often causes soreness around my ankles and fatigued calf muscles – a condition I have gotten used to and adjusted my running practice after.
For this reason, I was very surprised when I woke up the following day after my 'debut' at the marathon distance at the annual Amsterdam Marathon. The next day, neither my feet nor my calves were sore or tender. My thighs however were, but the SHIN-TECH sadly does not cover the thighs to prevent this, which would explain the pain!
At no point during the run did my legs feel fatigued which has previously been my issue after hitting the 25 km mark.
This fatigue was often accompanied by blisters at this point, which are incredibly annoying. Both because they ruin your current run but can also interfere with future runs. For this reason, I found a running sock, a long time ago, that would not give me blisters. The only problem with this particular sock is that it is extremely warm to wear, especially in the summer months.
LiiteGuard SHIN-TECH compression running sock is perfect for anyone who wishes to increase their performance ability and get a better a running experience.
When it comes to blisters, the SHIN-TECH running sock also surprised me. Not only did I not get any blisters while wearing it, I also experienced a light and dry sensation in my running shoes during the entire run. This meant that I was able to stay focused on my race plan and did not need to worry about chaffing shoes or socks.
I often find, to my disappointment, that product descriptions do not match up to the user experience, but the compression socks from LiiteGuard have really lived up to the described functionalities.
During the last couple of months, I have run around 100 km pr. week and I look forward to seeing how the running sock holds up for this kind of running schedule, having seen its benefits during and after a 42.2 km run at full speed.
GÆSTEBLOGGER
By: Nicklas Falkesgaard Pedersen, Physiotherapist at Protreatment The inflammation of the shin is a frequently occurring overload damage, which is particularly evident in sports with running and o...
Read more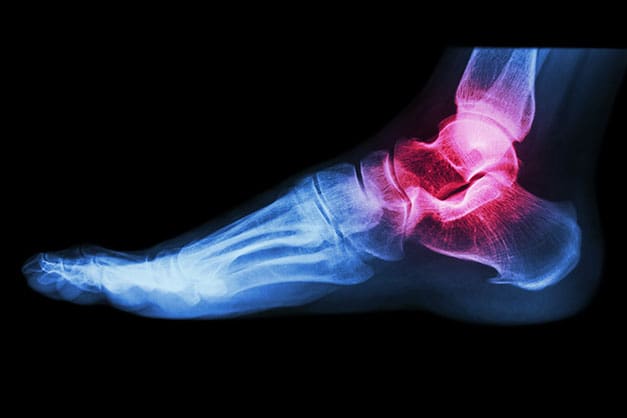 GENERELT
By: Nicklas Falkesgaard Pedersen, Physiotherapist at Protreatment Sensory feedback is an umbrella term for all the stimulus we receive in our body and make our brain aware of our body. Therefore, ...
Read more